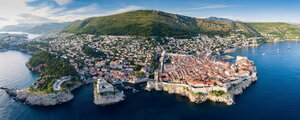 Experience first-hand why Croatia is a rapidly rising top tourism destination with a beautiful coastline, storied cities, bucolic mountains, castles, delicious cuisine, forests, and more! Learn about the fundamentals of economics in tourism and recreation through site visits and meetings with government officials, businesses, academics studying these topics in Croatia, and local tourism leaders.
There are two sections of the ACE 398/RST 199 course, a non-travel section and an immersion section that travels to Croatia May 13-26, 2023. While on the study tour, students travel to a variety of destinations including visiting the Split Municipal Department of Tourism, Postojna Cave, presentations by University of Rijeka Faculty, and a tour of Agroturizam Štefanić.
Students must apply at studyabroad.illinois.edu and be selected to enroll. Email Chaya Sandler (csandle2@illinois.edu) for instructor approval.