The academic year of 2020-2021 was one of the most challenging in many ways. We reimagined what a classroom looked like when students and faculty were not physically together. We connected with others around the world for brown bag talks and round-table discussions. Our international area and global studies centers and thematic programs continued their teaching, research, and outreach to those in our community and those far away. When we look back at these highlights from this past year, we see how we continued our global conversations while adapting to the circumstances yet staying true to our mission and core beliefs.
We thank you for your support, and we look forward to continuing our global conversations to create the highlights for the coming year.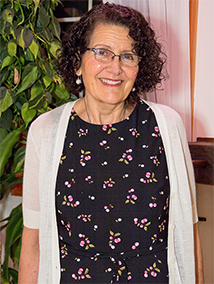 CLACS's Seufferheld honored with Paula Admetz Hays Award
Center for Latin American & Caribbean Studies (CLACS) Outreach Coordinator, Alejandra Seufferheld was honored by the College of Liberal Arts and Sciences with the Paula Admetz Hays Award. The award recognizes her work in CLACS that includes Latin American Storytime at local libraries, professional development workshops for educators, Latin American movie nights, and many others.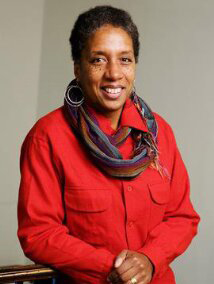 Barnes honored with Provost's award for Excellence in Undergraduate Teaching
Center for African Studies (CAS) Director Teresa Barnes was honored with the 2021 Provost's Celebration for Teaching Excellence in Undergraduate Teaching.

This award recognizes sustained excellence in and innovative approaches to undergraduate teaching and contributions beyond classroom instruction that have an overall positive impact on undergraduate student learning. Honorees are represented from three employee categories: Faculty, Specialized Faculty, and Teaching Assistants.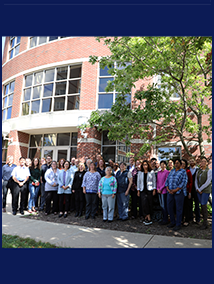 Illinois Global Institute, center, and program directors honored with LAS Impact Award
Illinois Global Institute (IGI), and the ten area studies centers and thematic programs directors were awarded a LAS Impact award for supporting online and hybrid course development. Directors Theresa Barnes (CAS), Jerry Dávila (IGI), Hadi Esfahani (CSAMES), John Karam (Lemann), Colleen Murphy (WGGP), Andy Orta (CLACS), Matthias Grosse Perdekamp (ACDIS), Emanuel Rota (EUC), Misumi Sadler (CEAPS), John Randolph (REEEC), & Steve Witt (CGS), were presented with the Impact Award in spring 2021. The grant initiative supported course development across the Urbana campus in summer 2020. A total of 33 courses in 22 departments across 6 colleges and schools were developed as on-line or hybrid classes. These classes focused on global learning and are intended to bridge and connect students to our world through creative pedagogies and new methods and materials.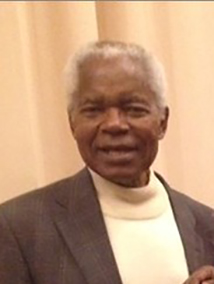 Center for African Studies announces two new student scholarships
Center for African Studies (CAS) inaugurated two student scholarship funds, both firsts for the Center: the Professor Eyamba Bokamba Graduate Scholarship Fund, for students in the field of African linguistics; and the Ambassador Eric Whitaker Undergraduate Student Scholarship in African Studies. Awards were made from both funds in 2020-21.

The gift from Amb. Witaker is the first gift dedicated to undergraduate African Studies scholarships and coincides with the 50th anniversary of the Center for African Studies. Ambassador Whitaker holds an M.S. in Biology and an M.S. in community health education from UIUC. The Prof. Eyamba Bokamba Graduate Scholarship Fund celebrates the commitment, rigor, tenacity, and visionary leadership of the gifted teacher. People and institutions worldwide have benefited from Professor Eyamba Georges Bokamba's insights and contributions to the fields of Linguistics, African Languages in particular and Less Commonly Taught Languages (LCTL) in general.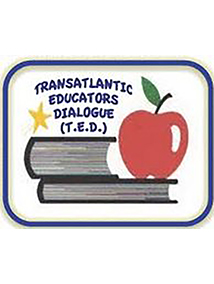 European Union Center TED Lecture Series
The new K-12 initiative by the European Union Center started as a way to continue engaging with teachers from last year's Transatlantic Educators Dialogue (TED) cohort and Summer Curriculum Workshop. These events eventually brought the EUC in contact with TED participants from years past, Teach Plus Illinois alumni, and teachers who were new to EUC programming but who would go on to apply and take part in the fall 2020 TED lecture series and TED Alumni programs. The idea behind the initiative was for teachers in the U.S. and Europe to present on education-related topics within a national or local context. As expected, the topics covered in this year's lectures were wide-ranging and included Germany's vocational training system; global collaboration projects at Moldova's first international school; and systemic racism in the U.S. education system. The next program will start in February 2022 and continue through May of that year.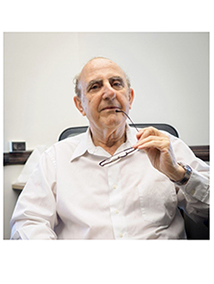 Lemann Center for Brazilian Studies announces new postdoctoral fellowship
A new postdoctoral fellowship that supports early-career scholars from Brazil will be inaugurated at the Lemann Center for Brazilian Studies in 2022. It was created in memory of Werner Baer, a renowned economist of Brazilian development who taught at the University of Illinois, thanks to the gift from the family of Professor Baer's sister, Marianne Kilby. This fellowship provides support for Brazilian scholars who received their Ph.D. no earlier than five year prior to the start date of the postdoctoral position and whose studies engage Brazil in any field.

Two semester-long postdoctoral fellowships are now being advertised for a January 15, 2022 start date. After the two inaugural postdoctoral scholars in the 2022 Spring semester, there will be a one-year-long postdoctoral fellowship for academic year 2022-23, and subsequent academic years. According to former Lemann Center Director Mary Arends-Kuenning, Werner Baer had commented on his own wish to see this sort of postdoctoral opportunity institutionalized, bringing full circle the support of doctoral students and faculty members at the University of Illinois.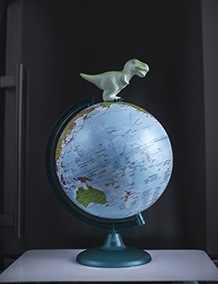 Center for Global Studies partners with College of Education for iGlobal
As study abroad courses are cancelled through the fall semester, the Center for Global Studies (CGS) partnered with the College of Education to fund iGlobal, a new strategic direction of their education abroad program. The College of Education invited middle school classrooms to collaborate globally with iGlobal, a club activity for middle school students that provides free online curricular materials and teaching support to supplement global education initiatives and to serve as a pipeline for challenging, globally focused secondary (high) school coursework and activities. The materials are designed to provide familiarity with the UN Sustainable Development Goals, opportunities for collaboration in global English, meaningful and engaging activities during which students meet and collaborate with their peers worldwide. This program allows pre-service teachers and other students interested in international educational experiences to connect virtually with classrooms abroad. IGlobal includes the following highlights: Materials supporting content areas such as STEAM, language/cultural exchange; content by university faculty and area studies experts targeted to various school schedules in all time zones; opportunity for students to develop and demonstrate increased global competency and familiarity with the UN SDGs; and Certificate and virtual or in-person recognition ceremony from the University of Illinois upon completion of a summative project.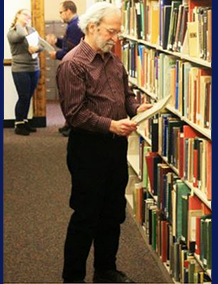 Russian, Eastern European, and Eurasian Center Summer Research Laboratory
For or nearly fifty years, the Summer Research Laboratory (SRL) on Russia, Eastern Europe, and Eurasia (REEEC) has brought scholars to Urbana-Champaign to work in the Russian, Eastern European, and Eurasian Center's (REEEC) Library's amazing collections. When Covid-19 canceled most travel plans in 2020, it did not stop the scholars' desire to continue their work and develop new lines of inquiry. The current Summer Research Laboratory kicked off in June 2021 and will continue through August 2021.

Working together with the co-investigators at the Library's Slavic Reference Service, REEEC was able to retool the SRL into a virtual format (VSRL). Already answering thousands of remote inquiries a year, the SRS was able to expand its capacity to work with scholars virtually.

For this summer's VSRL, which includes VSRL 2020 Associates and VSRL 2021 Associates, REEEC and SRS staff were able to organize a robust schedule of programming for the VSRL Associates. SRS staff are able to provide virtual bibliographical assistance and collection services, along with training sessions, digital Library access, and duplication services for the Associates. REEEC staff have hosted events such as lightning labs (lightning round sessions), talks, paper presentations, socials, and networking opportunities to help Associates meet each other and learn more about their research in progress. Additionally, both REEEC and SRS staff have provided support for four thematic and skill-building workshops: Frozen Conflicts in Eurasia: Origin, Status, and Outlook (June 16-18, 2021); Climate and Society in Eurasia: Past, Present, and Future (June 28-30, 2021); A Woman's Work is Never Done: Female Life and Labor Across the Imperial, Soviet, and Post-Soviet Eras (July 10-11, 2021); and Media Culture in Balkan and Eurasian Muslim Communities (July 15-16, 2021). This year's VSRL is made possible by generous support from the US Department of State, through its Program for Research and Training on Eastern Europe and the Independent States of the Former Soviet Union (Title VIII).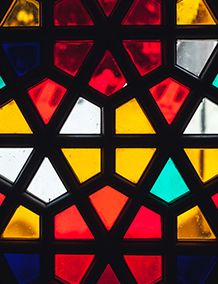 Center for South Asian and Middle Eastern Studies Awarded UISFL
The Center for South Asian and Middle Eastern Studies (CSAMES) received a U.S. Department of Education Undergraduate International Studies and Foreign Languages (UISFL) grant for 2020-2022. Entitled "Enhancing Undergraduate Middle Eastern Language and Cultural Studies at the University of Illinois," the proposal included a funding request for hires in language instruction in Persian, Arabic, and Turkish; course development; online language tutorials; student study abroad grants; and a variety of campus and public events.

Through CSAMES' administration, the UISFL grant will broaden and deepen the undergraduate study of the languages and cultures of the Middle East, allowing Illinois to build on its historic strengths in area and language studies, which have been recognized by the Department of Education for four decades. In addition to offering competitive grants for Arabic, Persian, and Turkish to students, the grant will support a variety of outreach activities in area and language studies, including a conference on military interventions in the Middle East, a documentary film series on daily life in the region, events on Turkish culture and a workshop on careers in Middle East studies. The grant will also support a long-time need for a permanent Director of Persian, supported by the College of Liberal Arts and Sciences, as well as assistantships for Arabic and Turkish to serve both language programs. Furthermore, the grant will fund enhancements in the curriculum on Middle East studies through funding a new online course on Introduction to Middle East Studies, a Persian Gulf Studies course, and a Digital Humanities course, and provide for exploratory trips for new faculty-led study abroad programs to Turkey and Jordan, where the focus will be learning about refugee voices. CSAMES will also purposefully seek to engage with pre-service teachers and ROTC students through a lecture series and events serving these students.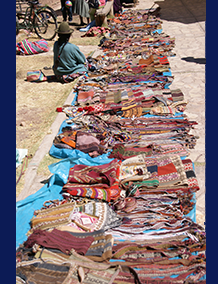 Center for Latin American and Caribbean Studies awards summer fellowship
Center for Latin American and Caribbean Studies (CLACS) announced their summer 2021 fellowship cohort, with six students being awarded fellowships from the Tinker, Whitten, and Love Fellowships. Four additional Global South Language Fellowships for the 2021-22 academic year were announced for students studying Quechua. All told, these students represent five different departments across campus. These fellowships were available thanks to the generous support of the Tinker Foundation, Norman Whitten, Joseph Love, and the family of Werner Baer, with the GSLF funding made in part through the Provost's office. These fellowships support graduate student research in Latin America. Due to the unpredictability of travel because of COVID-19, students were asked to propose projects based around virtual/remote methodologies.

The summer 2021 fellows are Tinker: Margaret Giacalone (Anthropology) and Michelle Patino-Flores (Anthropology); Whitten: Carmen Gallegos (Spanish and Portuguese), Kutasha Bryan-Silva (Curriculum and Instruction), and Grazzia Grimaldi (Anthropology); and Love - Joe Coyle (Anthropology). The 2021-22 GSL fellows are Margaret Giacalone (Anthropology), Marcos Alacron Olivos (History), Thereza Lituma (Voice), and Caio Albernaz Siqueira (Spanish and Portuguese).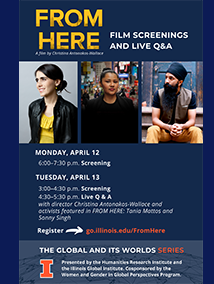 Illinois Global Institute collaboration The Global and Its Worlds
Illinois Global Institute (IGI) collaborated with the Humanities Research Institute (HRI) on programming around the theme of "The Global and Its Worlds." The theme had two aims. First, it considers the variety of ways in which scholars in the humanities approach global and regional questions. Second, it considered different regional vantage points within which global experiences are lived and interpreted. How do questions look when they are asked from diverse cultural, global, or regional perspectives? How do those questions gain their meaning from where they are asked? And how do those meanings resonate with questions asked from other points-of-view?

Groups of faculty, as well as outreach coordinators from IGI centers and programs, worked even in the context of the pandemic on projects sponsored by the IGI Migration and Refugees in Global Perspective Initiative. The projects ranged from comparative legal frameworks and social climates for migration to financial networks among Syrian refugees, as well as projects with local migrant and refugee communities. The Women and Gender in Global Perspectives Program (WGGP) "Fostering Empathy for Latin American Migrants through Game Design" project detailed in this newsletter reflects these efforts. A spring 2021 collaboration between IGI and HRI featured a screening of the documentary "From Here," along with a conversation with its Director, Christina Antonakos-Wallace. The film focused on ways in which four artists and activists from immigrant families in New York and berlin refined belonging.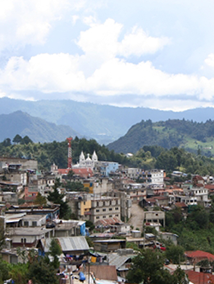 Center for Latin American and Caribbean Studies Illinois Maya Initiative continuing
The Center for Latin American and Caribbean Studies (CLACS) is pleased to announce their Illinois Maya Initiative has received another year of funding through CO+RE. The initiative aims to develop more effective partnerships based in culturally and linguistically sensitive support and collaborations with the Champaign-Urbana Maya community. The research/engagement team consists of Ryan Shosted (Linguistics), Margarita Teran-Garcia (Human Development and Family Studies), Andrew Orta (Anthropology), Julia Albarracin (Political Science, Western Illinois University), Alejandra Seufferheld (Outreach Coordinator, CLACS), and Kasia Szremski (Associate Director, CLACS).

The initiative was originally awarded funding by the University of Illinois CO+RE: Community + Research Partnership Program. The main focus of CO+RE is to develop long-term, reciprocal relationships with community stakeholders in East Central Illinois. The program is supported by the Office of the Vice Chancellor for Research and Innovation.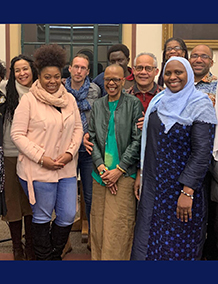 Center for African Studies Celebrates 50 years
Center for African Studies (CAS) celebrated its 50th Anniversary in October 2020 with a webinar featuring alumni, past directors, and friends of CAS. Speakers included CAS Directors, alumni, and faculty, past and present. During the celebration, the Prof. Eyamba Bokamba Graduate scholarship fund was launched with remarks by members of the Bokamba family, and the first scholarship was awarded to Fatou Jobe, a CAS MA student. Other speakers included Charles Stewart, Alex Winter-Nelson, Merle Bowen, Assata Zerai, Al Kagan, Jean Allman and Paul Tiyambe Zeleza. Alumni and friends included Batamaka Some, Nathaniel Moore, Anna Henry, and Maimouna Barro. Both Prof. and Mrs. Bokamba gave short remarks, and were introduced by their daughter, Eyenga Bokamba, and by James Yoon of UIUC Department of Linguistics. Because the celebration was virtual, supporters from around the world were able to participate in the festivities.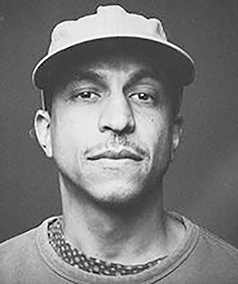 European Union Center celebrates EUC Days
As in pre-pandemic times, the European Union Center's (EUC) biggest events of the year were part of the EU Day events. In 2021, EU Days events were hosted virtually over two days in February. The main talks featured a continued expanded presence for the arts in a virtual format with a conversation with Swedish hip-hop artist Jason "Timbuktu" Diakité and the U.K.-based Out of Chaos theatre company with a performance of the Greek tragedy Suppliants by Aeschylus. Diakité talk focused on his music, his memoir (A Drop of Midnight, which was recently translated into English), and the podcast he produces with chef Marcus Samuelsson ("This Moment").

Her Excellency Karin Olofsdotter, Ambassador of Sweden to the United States, gave the EU Day keynote talk on gender equality in Sweden and the EU and what it means to have a feminist foreign policy. She also met with graduate students and representatives of groups in Illinois with interests in Sweden. Her address outlined Sweden's approach to gender equality; how generous childcare and gender-neutral parental leave have benefitted the GDP of Nordic countries; and why women's equal access to rights, resources, and representation should be hard foreign policy concerns.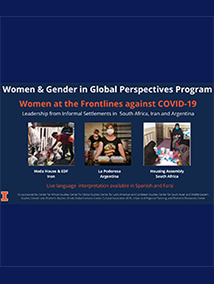 Women and Gender in Global Perspectives gathers Women on the Frontlines of COVID-19
Women and Gender in Global Perspectives (WGGP) graduate students Atyeh Ashtari (Urban and Regional Planning) and Claire Branigan (Anthropology) organized a 2021 spring event, "Women at the Frontlines against COVID-19," with perspectives from Iran, Argentina, and South Africa.

The Women at the Frontlines against COVID-19 event brought together women-led community organizations from Iran, Argentina, and South Africa. These women discussed how their missions have shifted during COVID-19, and participants learned firsthand about the importance of leadership and community support in times of crisis. Live language interpretation was provided in Spanish and Farsi. The spring event was recorded and is now available at the link below. WGGP hopes to bring more group conversations on Feminists Collectives in the upcoming semesters.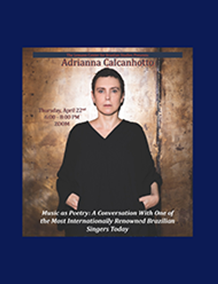 Lemann Center for Brazilian Studies hosts Music as Poetry
In April 2021, the Lemann Center for Brazilian Studies hosted a conversation, Music as Poetry, with one of the most internationally renowned Brazilian singers today. Adriana Calcanhotto is a multi-platinum performer and Latin American Grammy Award winner. She won the "Best Portuguese Language Song" for "Tua," and the Best Children's Album with "Adriana Partimpim." Her "songs have a force of their own, broadcast on radios and picked up by television shows and exported all over the world. Composing widely popular ballads to conceptual art inspired by the greats in Literature and poetry, largely influenced by Brazilian modernism, her original songs continue to be re-recorded by great musicians." Currently, professor and ambassador at the University of Coimbra, Adriana reveals a great devotion for words, books and poetry. She not only wrote melodies for some of her favorite poems, but worked together with important voices of contemporary poetry, performing with Augusto de Campos, Antonio Cicero, Waly Salomão, and Ferreira Gullar.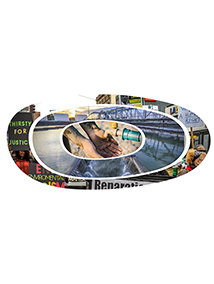 Center for Global Studies partners with I-SEE for 2021 Joint Area Centers Symposium (JACs)
Center for Global Studies partnered with the Institute for Sustainability, Energy, and Environment (iSEE), to co-lead the annual iSEE Congress on Water, which was also a Joint Area Centers Symposium (JACS) co-sponsored event. The Congress featured four renowned scholars two of whom are MacArthur Fellows. Speakers included Marcus King, who presented on "The Weaponization of Water in the Middle East & Africa" and Peter Gleick, whose talk on "The Past, Present, and Future of Our Water" was supported in part through the prestigious MillerComm lecture fellowship at UIUC. The joint CGS-iSEE hosted Congress/JACS also featured renowned scholar and author Catherine Coleman Flowers for a book talk and roundtable on "Waste: One Woman's Fight against America's Dirty Secret", as well as a second MillerComm lecture with Joan Rose, a Professor of Microbiology who discussed "From Polio to COVID". The Zoom-hosted talks drew in over 250 participants worldwide.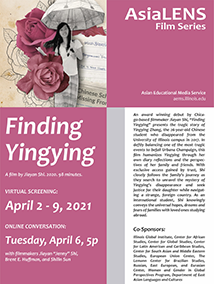 AsiaLens presents "Finding Yingying"
In April 2021, the Center for East Asian and Pacific Studies (CEAPS), through AsiaLENS presented "Finding Yingying," the debut film by filmmaker Jiayan Shi. The documentary presents the tragic story of Yingying Zhang, a 26-year old graduate student who disappeared from the University of Illinois Urbana-Champaign campus in 2017. The showing of this award-winning documentary was supported by the Illinois Global Institute and the area and global studies centers. CEAPS director Misumi Sadler said she believes that showing the movie in the community where this tragedy happened, "helped us and the community heal and reflect."

AsiaLENS is a film screening and discussion series offering campus and community audiences an opportunity to view documentary and independent films on issues reflecting contemporary life in Asia. Presented admission-free with support from CEAPS, Spurlock Museum, and Asian Educational Media Service, audiences engage with local and visiting experts who introduce the films and lead post-screening discussions.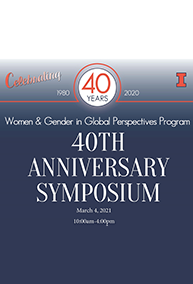 Women and Gender in Global Perspectives celebrates 40 years
Women and Gender in Global Perspectives (WGGP) celebrated its 40th Anniversary in March 2021 with a virtual symposium featuring alumni, past directors, and friends of WGGP. WGGP, originally known as the Office of Women in Development (WID), was founded in 1980 and arose from the interdisciplinary efforts of the Committee on Women in Development. The Founding Director, Barbara A. Yates, would later bequest funds for a lasting legacy of the Barbara A. Yates Graduate Fellowship and the Barbara A. Yates Programming series. The symposium was rescheduled from its original in-person format due to COVID-19. The virtual symposium included panel discussions with alumni covering the first four decades of WGGP. The symposium also featured a reflection panel that included Earl Kellogg (Professor Emeritus and former Associate Provost for International Affairs), Brenda Eheart (WGGP formerly known as WID Associate Director, 1991-1997), Gale Summerfield (former WGGP Director, 1998-2013), Noreen Sugrue (former Assistant Professor and WGGP Research Associate, 2005-2017), and Colleen Murphy (WGGP Director). The symposium opening included remarks by LAS interim Dean Gene Robinson and IGI Executive Director Jerry Dávila. As part of the 40th Anniversary celebration, a photo gallery reflections page is now available. The symposium recording is available on the WGGP media space channel.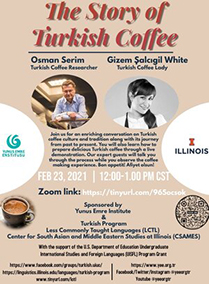 Center for South Asian and Middle Eastern Studies
This year, Center for South Asian and Middle Eastern Studies (CSAMES) and the Turkish Program jointly organized three major events with the Yunus Emre Institute: The Story of Turkish Coffee, Turkish Gastronomy, and Legacy of Traditional Turkish Music. In addition to the students, participants from all over the world joined these online events and had a chance to benefit from the lectures and performances by guests with worldwide reputation. Thus, these events not only contributed to the understanding of Turkish culture with its less-mentioned nuances, but it also carried out a leading role in increasing the visibility of the Turkish Program with promising turnouts.

Director and Language Coordinator of Turkish, Ayse Ozcan, incorporated these events into her classes, motivating her students to learn the language in a more meaningful and practical way. The informative and practical value of these events are reflected in a comment by Hannah Wernecke, an Intermediate Turkish student:

"Being able to learn about the history of Turkish coffee was a great supplementary way to learn more about the Turkish language and culture. It was fascinating to learn not only the history, but the cultural significance of Turkish coffee and how it serves as an everyday fixture in Turkish society. In addition, it was interesting to learn about the many health benefits of Turkish coffee and the art of fortune telling through Turkish coffee grounds. Overall, this was one of my favorite presentations I've listened to and from this, I gained a more well-rounded education of Turkish culture and history."

Professor Ozcan is looking to continue these initiatives in the 2021-22 school year and hopes the program continues to grow.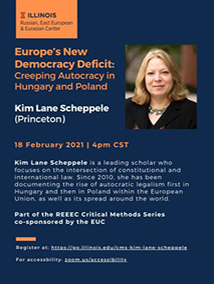 Russian, East European, and Eurasian Center and European Union Center host talk on creeping autocracy
On February 18th, 2021, Russian, East European, and Eurasian Center (REEEC) and the European Union Center (EUC) hosted Kim Lane Scheppele of Princeton University for a talk entitled "Europe's New Democracy Deficit: Creeping Autocracy in Hungary and Poland." This virtual event was part of the REEEC Critical Methods Series (CMS) in Legal Studies and was attended by nearly 100 people from the University of Illinois community and beyond. Professor Scheppele is a leading scholar on the intersection between constitutional and international law and her recent work has traced the rise of autocratic legalism in Hungary, Poland, and across the EU and world.

This event was preceded by a discussion led by Professor Jessica Greenberg, the organizer of the REEEC CMS in Legal Studies initiative, on authoritarianism and rule of law in Europe. Additional events in this initiative were a workshop featuring Forensic Architecture and new methodologies in evidence and documenting human rights violations.